Zoho User Group Leaders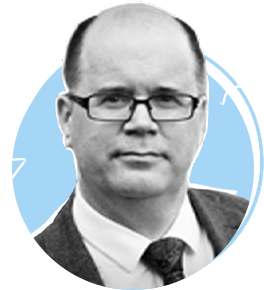 Joseph Sweeney
Sydney ZUG Leader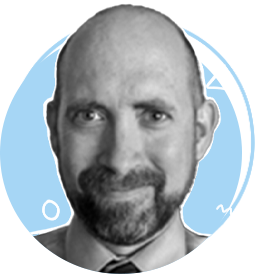 James Steffen
Cleveland ZUG Leader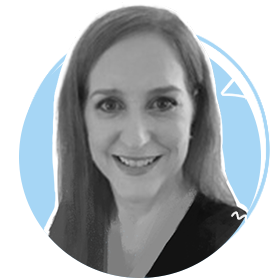 Stephanie Hassall
Christchurch ZUG Leader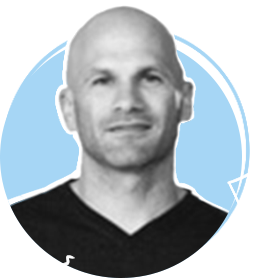 Martin Spritzer
Los Angeles ZUG Leader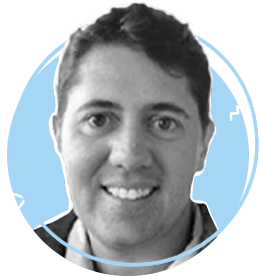 Marco De Gouveia
Sydney ZUG Leader
Tiffany Stillwell
Austin ZUG Leader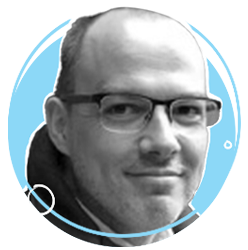 Victor DA SILVA
Amsterdam ZUG Leader
Scott Pickel
Cleveland Zoho User Leader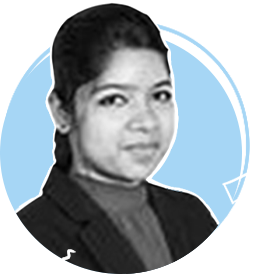 Shivani Sharma
Gurugram ZUG Leader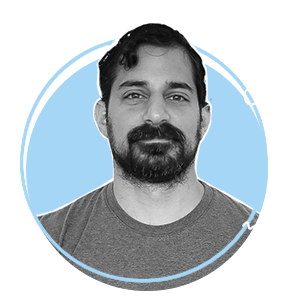 Jordan
Los Angeles ZUG Leader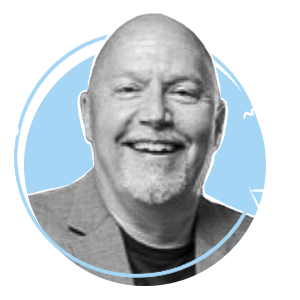 Brian Collins
Indianapolis ZUG Leader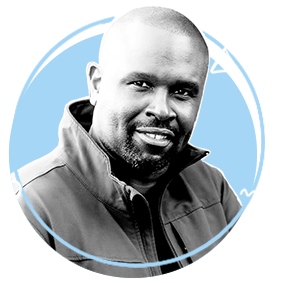 Chris Kiadii
Pensacola ZUG Leader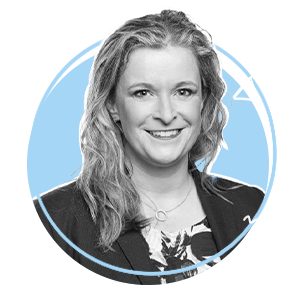 Sarah Dower
Melbourne ZUG Leader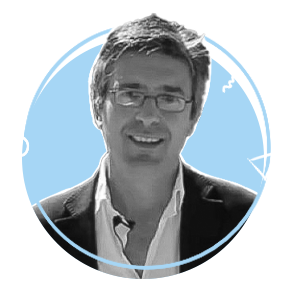 Stephen Davis
Phoenix ZUG Leader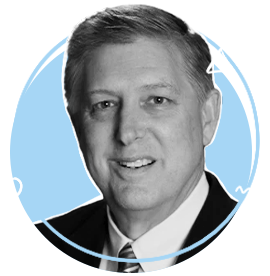 Pete English
Atlanta ZUG Leader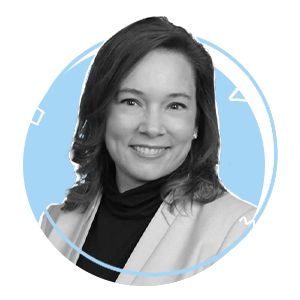 Stacey Hanebuth
Dallas ZUG Leader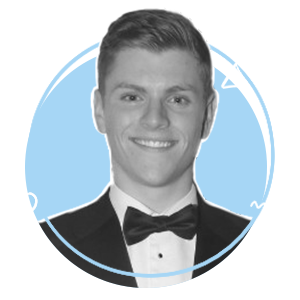 Thomas Hayes-Powell
London ZUG Leader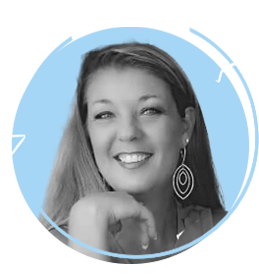 Melissa Rogozinski
Fort Lauderdale ZUG Leader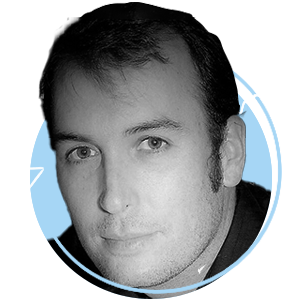 Rudolph Becker
Miami ZUG Leader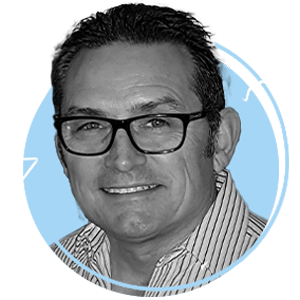 Ray Trevisan
Sydney ZUG Leader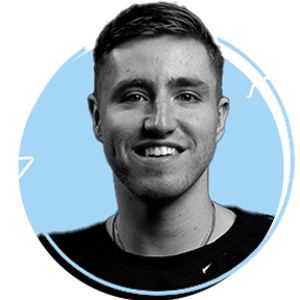 Louis Pallascio
Montreal ZUG Leader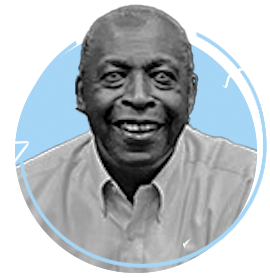 Bryant McNeil
Raleigh ZUG Leader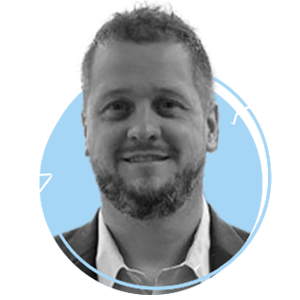 Aaron Oberlin
Tampa ZUG Leader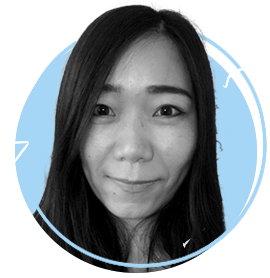 Sally Juan Zhuang
Los Angeles ZUG Leader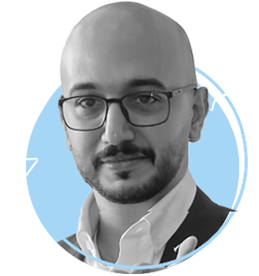 Mohamed Talal
Manama ZUG Leader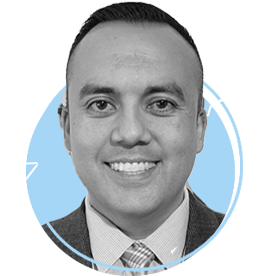 Josiah Salser
Los Angeles ZUG Leader
What is ZUG?
ZUG is a network that brings local Zoho users together. You meet with peers from your city, share experiences, learn, and make plenty of useful connections.
What makes a ZUG leader anyway?
Are you one for sharing your knowledge, networking, or having fun events? Enlist to become a ZUG leader.
---
Why should you be a ZUG leader?
As a ZUG leader, you'll be an extension of Zoho. You'll work closely with a Community Manager to facilitate ZUG meetups in your city.
Being a ZUG leader gives you an opportunity to stay up to date on Zoho tech and keep learning, professionally boosting your career in the long run.
As a ZUG leader, you are one of the core members of the group that represents Zoho.
Network with Zoho experts and get recognized for your contribution in building and managing the user group.
Participate in setting the meetup agenda and lead the discussions during ZUG meetups. As a ZUG leader, we trust your insights on what benefits your user group.
Get special discounts or free passes to upcoming Zoholics sessions, online and offline training and certification, and other events hosted by Zoho Corp.
How you can contribute?
Actively engage with your peers on Zoho product communities that interest you.
Share your experiences from the meetups on the online community.
You are welcome to write excerpts for blogs on Zoho Community.
Help identify sponsors for User Group meetups.
Stay up to date on Zoho products like new features, upgrades, and more.
Engage on social media during Zoho User Group meetups in your city, tagging Zoho handles including @ZohoCommunity.
Help in shortlisting venues for the meetup.
Expected to attend ZUG meetups frequently and be responsive to communications with the Zoho Community.
FAQs
How do you launch Zoho Community Meetups in your region?

Once your application is approved, you will be directed to work closely with a Regional Community Manager. You can discuss plans, ideas and decide on an agenda and plan of action of the meetup.

How often do you have to organize Zoho User Group meetups?

A minimum of four meetups a year should be organized for a ZUG.

How do you submit feedback regarding a meetup?

After every user group meetup, you can either get on a call with your RCM or provide a report detailing feedback and happenings of a meetup.

Who can become a ZUG leader?

Only Zoho customers and users can become Zoho User Group leaders. Zoho employees and its partners do not qualify as ZUG leaders.

Can more than one ZUG leader head one meetup?

The short answer is 'Yes'. A user from the core group leads a ZUG. Users in this core group can take turns or partner. Collaboration between ZUG leaders is encouraged. This will help divide up responsibilities and workload

How do you define successful ZUG meetups?

Even if we enable one user from the meetup to implement a Zoho product better, we consider that a success. Repeated users are a good sign of building the local community.
Ready to connect with your peers and experts?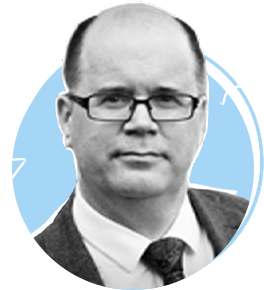 Joseph Sweeney
Advisor, Intelligent Business Research Services
Sydney ZUG Leader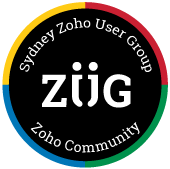 An influential industry analyst, Dr Joseph Sweeney is an advisor and partner at the Australian research and management advisory firm IBRS. Sweeney led in migrating IBRS into Zoho One, which impacted their overall management tactics and built long-lasting customer relationships. Sweeney helps in scheduling meetups for Sydney and run an ad hoc "Zoho analytics meetup" between Zoho User Group Leaders (ZUGL). His free time goes for creating music audio scapes with modular synthesis.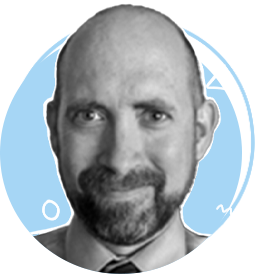 James Steffen
Head of IT, HomeTeam Inspection Service
Cleveland ZUG Leader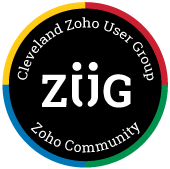 Currently I lead the IT team and work as a business coach for one of the top Home Inspection companies in the USA. A chronic entrepreneur with over 30 years of IT experience I enjoy helping SMB's solve real everyday problems so they can be more profitable and enjoy a better quality of life!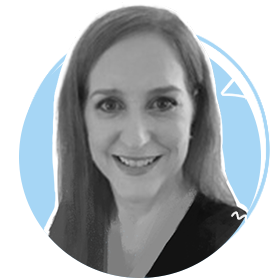 Stephanie Hassall
Chief Executive, PurePods Ltd
Christchurch ZUG Leader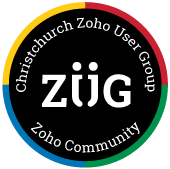 Chief Executive of PurePods Ltd, a tourism business, providing unique, luxurious, off-the-grid experiences in a network of glass cabins located in secluded and stunning slices of the beautiful New Zealand landscape. I'm experienced in building start-ups into successful businesses with a real knack for systemising fast growth businesses so they can scale and grow successfully. I'm a big fan of Zoho as an easy and powerful tool for helping to systemise and scale business processes no matter how big or small the business.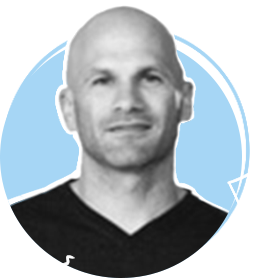 Martin Spritzer
President, Iquoteexpress
Los Angeles ZUG Leader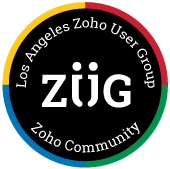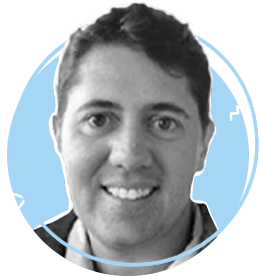 Marco De Gouveia
Associate Director of Lead Generation & Bids, Ecosave
Sydney ZUG Leader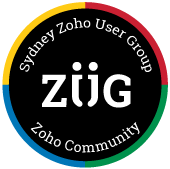 Marketing professional with 9 plus years experience; innovative thinker and strategist that thrives on problem-solving and building business value with marketing solutions and forward-thinking actionable ideas - from concept to completion.Passionate about results-driven, data-driven Marketing Strategy aligned to business outcomes encompassing Brand Awareness, Demand Generation, PR, Continuous Improvement and adopting best practice techniques and platforms. Skilful at Digital Marketing including Email Marketing (EDM), Search Engine Marketing (SEM), Search Engine Optimisation (SEO), Lead Magnets, Landing Pages, Conversion Optimisation and talented Copywriter of Articles and Call to Actions.
Tiffany Stillwell
VP of Marketing, Patten Title
Austin ZUG Leader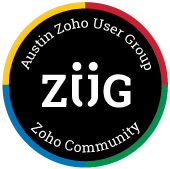 Tiffany Stillwell is the VP of Patten Title, a texas-based company that provides title insurance and services. Tiffany is active in helping users set up their CRM accounts and schedule meetings for the Austin ZUG meetups. She is an avid traveller who loves to discover the undiscovered!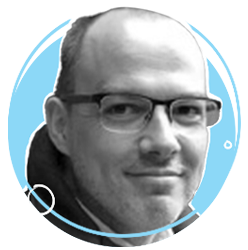 Victor DA SILVA
Business Consultant, OUAT! Once Upon A Time
Amsterdam ZUG Leader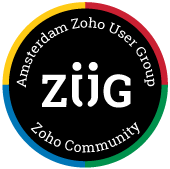 Scott Pickel
General Manager, Tent OX
Cleveland ZUG Leader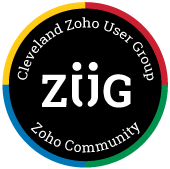 Scott is the general manager of Tent OX, a rental tent installation tools provider. He led the company in migrating to Zoho and now, leverages most of the Zoho products that have significantly increased their efficiency. Scott assists in scheduling meetups and plans to contribute to the Cleveland ZUG in any possible way. In his spare time, he loves to embark on long multi-day bicycling trips.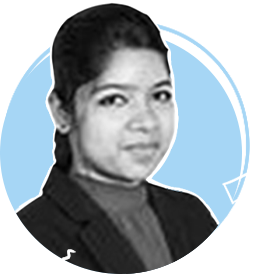 Shivani Sharma
Zoho Developer, Hi Tours
Gurugram ZUG Leader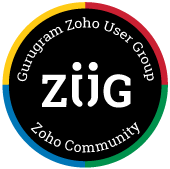 Be You Always.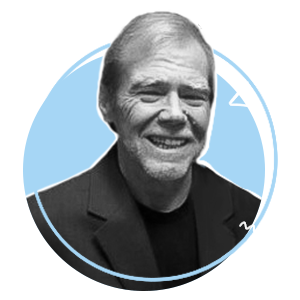 Ben Meredith
Anu Business Consulting LLC
Roanoke ZUG Leader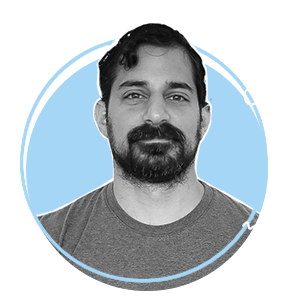 Jordan
Chief Operating Officer
Los Angeles ZUG Leader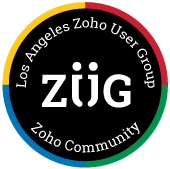 Jordan is the Chief Operating Officer, overseeing the infrastructure and operations at Quikflip Apparel, a retail DTC apparel brand. He is an active participant in the Los Angeles ZUG meetups and, a walking doubt box asks probing questions and keeps the session engaging. He loves to binge-watch and learn new things in his free time.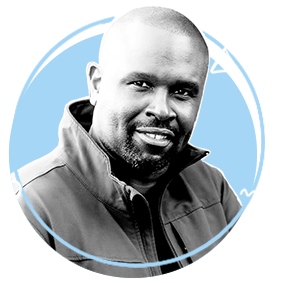 Chris Kiadii
Aegis Martech
Pensacola ZUG Leader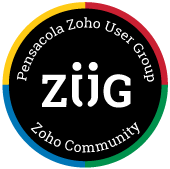 Chris, is the steward of Aegis Martech, a martech consultancy based out of Atlanta. Chris has always been a fun, cheerful, and hilarious person, and brings all that to the Atlanta Zoho User Group. Additionally, he's been spending the better part of last year honing his Zoho expertise and helping fellow users in the Community make the most of Zoho. In his spare time, Chris loves to garden, is an avid hiker, and is into martial arts.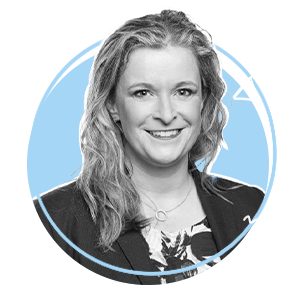 Sarah Dower
Melbourne ZUG Leader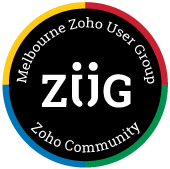 A Pro-CRM user, Sarah from Melbourne is the Regional Sales Manager for Metagene's US, South region. Sarah consistently contributes to online discussions and has helped users configure their CRM. Apart from work, in her leisure time, she loves to exercise and stay fit. She leads the Melbourne ZUG in the front.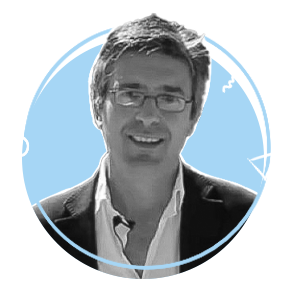 Stephen Davis
Phoenix ZUG Leader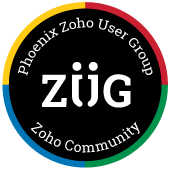 Steve is the founder and managing director of GlobalEd Abroad, an educational abroad management program for students. Steve is regular at meetups and, his expertise in dabbling with different Zoho products made him the go-to resource. He an enthusiastic tech geek and loves spending the free hour with his family.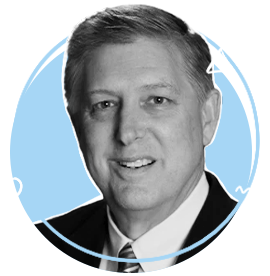 Pete English
Atlanta ZUG Leader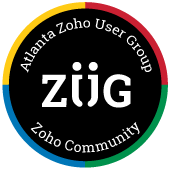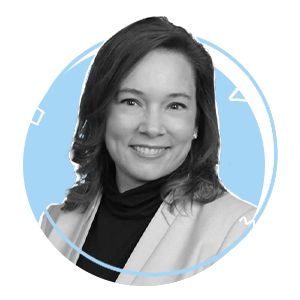 Stacey Hanebuth
Dallas ZUG Leader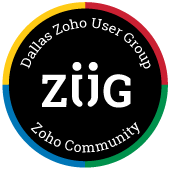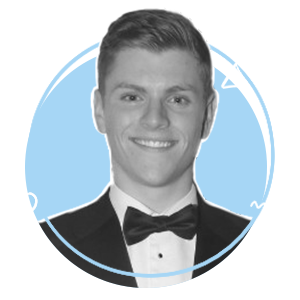 Thomas Hayes-Powell
London ZUG Leader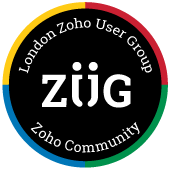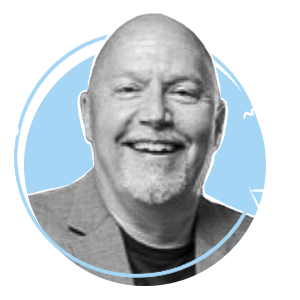 Brian Collins
Indianapolis ZUG Leader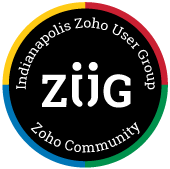 Brain, with over two decades of experience in talent acquisition, leads the VP - people operations at Jack Laurie Group, a commercial flooring and interior industry. He assists the fellow ZUG users leveraging his expertise with Zoho One. He also plans to become a go-to resource demonstrating how Zoho One has transformed their business and has helped seamlessly manage their day-to-day critical operations. When he is not working, he embarks on hiking, biking and camping.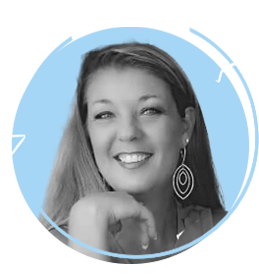 Melissa Rogozinski
CEO, RPC Strategies, LLC
Fort Lauderdale ZUG Leader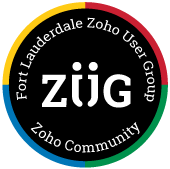 Since 2004, colleagues and clients have described Melissa "Rogo" Rogozinski as a legal technology pioneer, marketing dynamo, business development expert, lead generation guru and education and training innovator. She is a former litigation paralegal, legal technology sales executive, guest speaker with numerous paralegal schools and bar associations, CLE presenter and trainer, serial entrepreneur, 2015 Alabama Launchpad Small Business Grant Competition Semi-Finalist, 2016 ACEDS eDiscovery Person of the Year Nominee and is published in LegalTech News and Marketing the Law Firm.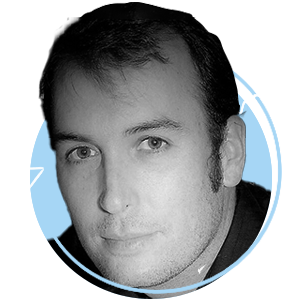 Rudolph Becker
VP, Dabergy
Miami ZUG Leader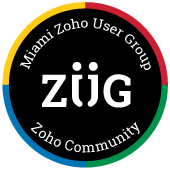 I have been selling and buying used/refurbished IT hardware for more than 20 years, providing excellent value to our customers, mainly in Latin America.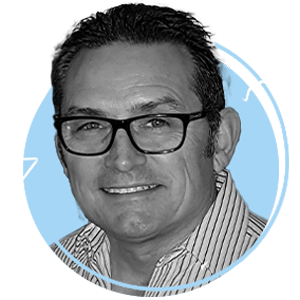 Ray Trevisan
Director / Fund Manager, OTG Capital
Sydney ZUG Leader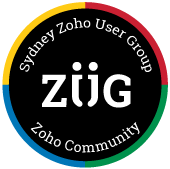 Ray Trevisan is an Authorised Representative and Responsible Manager (AR:001250963) of Dirigere Advisory who is the holder of an Australian Financial Services License (AFSL# 524371). He also has over 40 years of business and investing experience and operates the northern beaches office of OTG Capital as Director and Fund manager, in Newport Beach, NSW.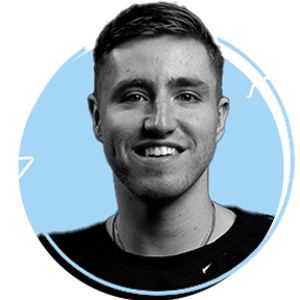 Louis Pallascio
Producer and CEO, Studios Machiavel
Montreal ZUG Leader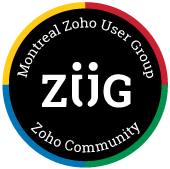 Machiavel Studios is the video marketing agency for black sheep. Born from the union of our marketing expertise and our experience in video production, we work with entrepreneurs to help them get out of the herd and achieve their ambitions.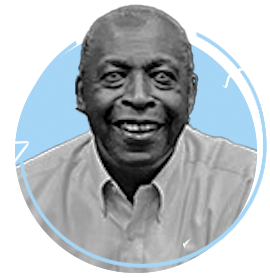 Bryant McNeil
Assistant Administrative Manager/ IT Coordinator, Log Cabin Homes, Ltd
Raleigh ZUG Leader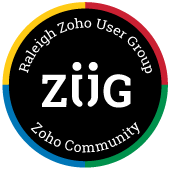 I have been involved with the migration and implantation of Zoho One since 2018.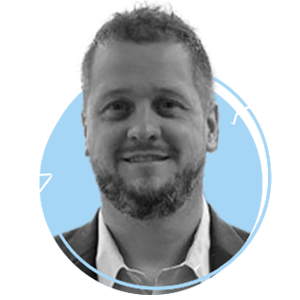 Aaron Oberlin
Vice President of Business Development, Florida Mortgage Firm
Tampa ZUG Leader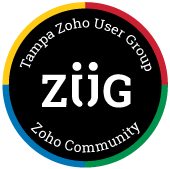 Aaron is a communications expert with more than a decade of leadership in operations, compliance, IT departments, sales and marketing, and customer service. As a certified Lean Six Sigma practitioner, he manages cross-functional teams to solve dynamic business issues. Aaron has extensive experience in CRM administration, as well as managing IT professionals with different skillsets to script automations that maximize efficiency and eliminate waste.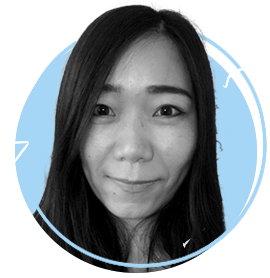 Sally Juan Zhuang
Freelance
Los Angeles ZUG Leader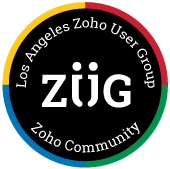 I am a Zoho Certified Developer for years and have been freelancing helping clients building Creator apps/ Integration & all other zoho products with my great team. Throughout the years, I have accumulated great amount of Zoho knowledge and project management experience. I can say I am one of the best person to translate what client/business needs into an actual tool to streamline all process with Zoho Platform. I am also always enthusiastic about leading & organizing events & meetings, which Zoho user leader would be a great fit for me!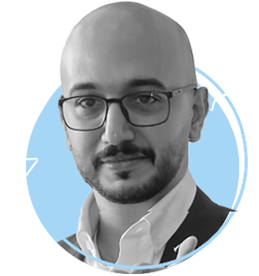 Mohamed Talal
MEDL, Managing Director
Manama ZUG Leader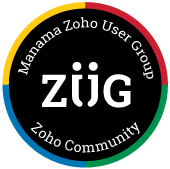 I'm the founder and managing director of new startup Sales Agency MEDL (Middle East Direct Leads) My expertise includes business development, data analysis, market intelligence and marketing.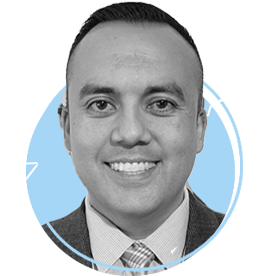 Josiah Salser
Owner, One Stop Telecom
Los Angeles ZUG Leader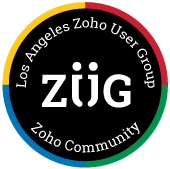 I am a small business owner in the Telecom field providing phone and internet services to businesses. My current company is a startup of sorts, but I have used Zoho One for 4 years (partially at another company) in which I have made use of many of the applications including CRM, SIgn, WorkDrive, Cliq, Books, Inventory, Lens, Assist, Desk, and others. I am looking forward to collaborating with other businesses to grow our business with Zoho!