Zoho MVPs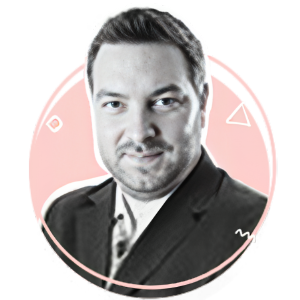 Michael Trow
President, AlderbestCRM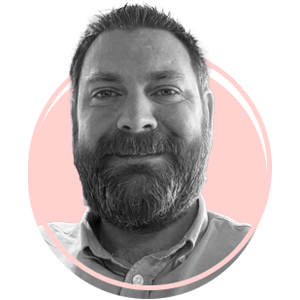 Damien Cregan
CEO & Systems Architect, bcCloudTech Ltd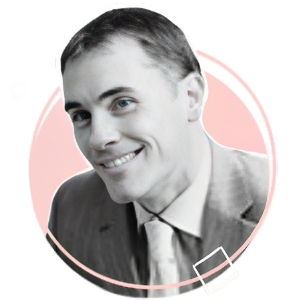 Kevin Flynn
Head of Operations, & Marketing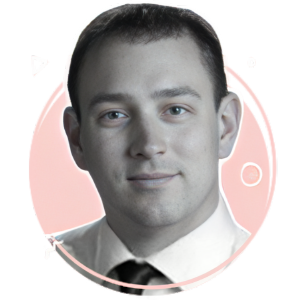 Donald Love
CEO, SHIELD Pet Doors
Gordon Mankelow
Zoho Consultant and Authorised partner, Relativity Limited.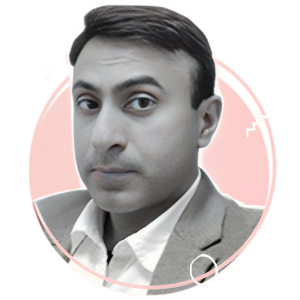 Abhishek Sharma
Director of Implementation, Encaptechno.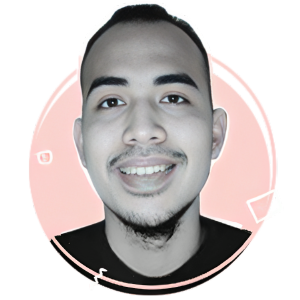 Nik Khairul
Head of Consulting and Delivery, Aplikasi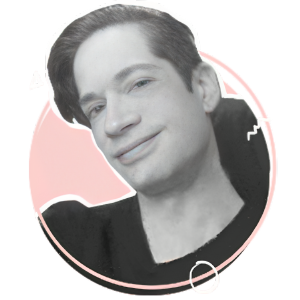 Bryan Pape
Owner, Infrared Sauna Repair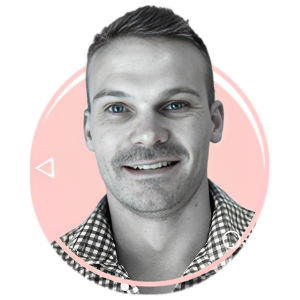 Hugh Marshall
Director, Square Labs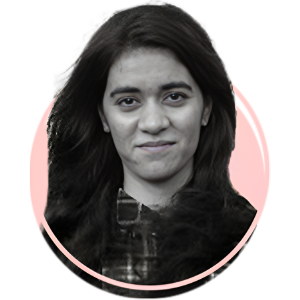 Bhoomi Joshi
Lead Technical Consultant, Intovex LLC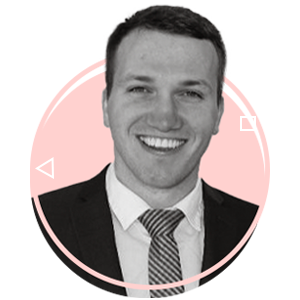 Mikhail Koval
COO, Guard Home Warranty
Ken Florian
Freelance Zoho Consultant and Developer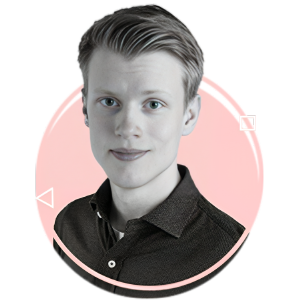 Sven Rösser
Zoho Administrator, GEDAT GmbH
What is the Zoho MVP program all about?
Zoho's Most Valuable Professionals, also referred to as MVPs, go the extra mile in helping out fellow users and are passionate about the ever-growing Zoho Community. They are consistently up-to-date on Zoho Product development and updates, and have an urge to be at the top of their game. Zoho MVPs are looked up to as leaders of the Community and represent the voice of the Community.
MVPs are ambassadors of Zoho Community. They demonstrate their Zoho expertise by actively engaging in the community, helping out peers with solutions, bringing in an influx of ideas, and constructive criticism.
How to become
an MVP
Here's how you get started:
Regularly engage with peers in the online forums.

Build expertise and stay hands-on with the product.

Share expertise - help shorten the learning curve for peers.

Actively engage with Zoho folks- report bugs, validate feature requests from peers on the community forums.

Get on the beta group and provide feedback on early access features.

Stick to civil language and stay positive.
Please note that the MVP selection may or may not be solely based on the fulfilment of these best practices. Other factors like positivity quotient, being civil in forum replies, value addition in discussions etc would also be taken into consideration.
Why become
an MVP
For all of your efforts and contributions as an MVP, we have a few tokens of appreciation and recognition for you:
A ZOHO MVP certification badge: A mark of being the best in what you do using Zoho.

Premium access to Zoho updates: Be the first to know what's cooking in Zoho.

Early beta access: Help Zoho build awesome products by sharing feedback on upcoming features.

Drive the Community events: Get a chance to be a host or a speaker at the Community's online and offline engagements.

Complimentary Zoholics pass: Be our guest at our annual User Conference, Zoholics.

Complimentary Zoho merch: Get a Zoho goodie bag with merchandise and a membership badge.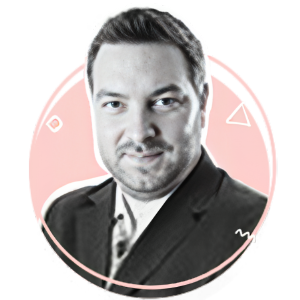 Michael Trow
President, AlderbestCRM
Michael Trow is a sales, marketing, and CRM expert. He has lived and worked in four continents and done business all over the world. He has held leadership positions in local organizations (such as ASTD and BNI), been a trainer at College's Workforce Development Program, spoken at conferences, and regularly featured on sites like Yahoo Small Business Advisor and Business 2 Community. Among other things, Michael is a self-proclaimed wine appreciator, dog lover and, admittedly, an out of practice musician.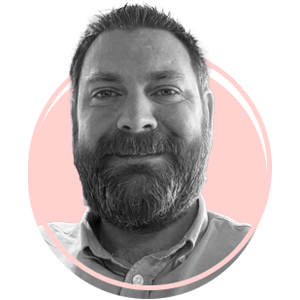 Damien Cregan
CEO & Systems Architect, bcCloudTech Ltd
Having worked for some large multinational companies, including McDonalds, Dell & Pfizer, Damien always felt it could be easier to provide software solutions if the developer understood at the user level what was trying to be achieved. With over 10 years experience on the Zoho Creator platform he has made a commitment to sharing his knowledge via the community forums. In 2018, along with his business partner he started bcCloudTech Ltd. Primarily focusing their efforts on the Zoho Creator platform to offer business's a cost effective solution tailored to their needs.Damien also enjoys some casual pc gaming, cycling & walking when not developing Zoho Creator applications.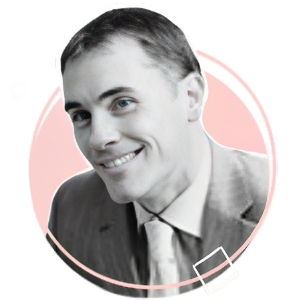 Kevin Flynn
Head of Operations, & Marketing
Kevin Flynn has over 15 years of experience in Web development and IT. He is also an expert in Adobe Photoshop with proficiency in InDesign, Illustrator, AfterEffects. Currently, Kevin oversees operations, marketing, and strategic planning at a medical sales firm. With over 15 years of experience using and testing various CRMs, he confidently states that Zoho CRM is the best fully integrated solution he has come across.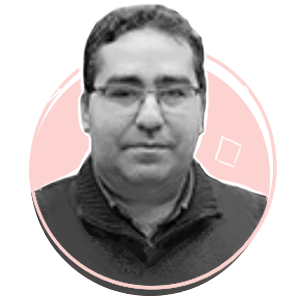 Deniz Yalçın Ceyhanlılar
Dept. Mgr., Tech. Comm., Tolon Global.
Deniz works as the "Technical Communication Department Manager" at Tolon Global. Being an avid systems expert working on multiple Zoho applications, primarily Desk, he doubles up as the unofficial Systems Development Lead in the company. He is recognized as a Zoho MVP for his active contributions in Zoho Desk Community.
Gordon Mankelow
Zoho Consultant and Authorised partner, Relativity Limited.
Gordon has been running his own Software business for over 25 years. He has been using Zoho for 14+ years, and his firm has been involved solely in Zoho consultancy over the last 7 years.He actively engages in the Creator forums helping people with issues they may have and offering advice on how to develop their ideas.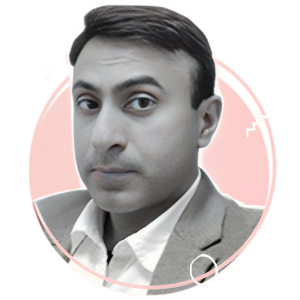 Abhishek Sharma
Director of Implementation, Encaptechno.
Abhishek comes in with a decade of technical experience in CRM. He has a deep knowledge of complex, challenging and custom CRM implementations as well as integrations.He has been associated with Zoho for about 6 years.He started engaging actively on Zoho Community in 2020, assisting members with using the platform to its capacity and removing roadblocks if any.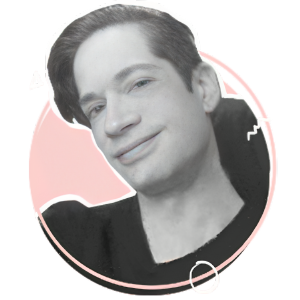 Bryan Pape
Owner, Infrared Sauna Repair
Bryan is a "geek of all trades" who enjoys various technical endeavors that allow him to innovate and solve problems. He started with Zoho shortly after starting his own business, and believes that Zoho's greatest strength lies not only in the sheer number of applications they offer in a single affordable offering, but also that these applications are tightly integrated with one another.He is usually thorough and detailed in explaining the problems or solutions in forums, so that it can be understood by most. He tries to ensure that other members of the community find his posts insightful and relevant.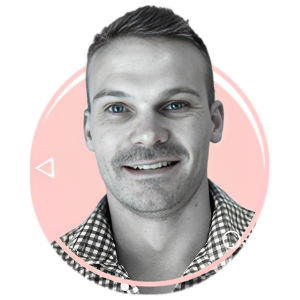 Hugh Marshall
Director, Square Labs
Hugh Marshall is the Director of Square Labs, a software consulting business specializing in Zoho Business Applications. His passion lies in problem-solving and helping individuals, which is why he actively engages in the Zoho Community forums to assist and support others with the software. He sees the forums as an amazing platform for discovering new ways the software is being utilized and learns from the problem-solving approach of fellow users. He derives a sense of fulfillment from earning the 'Best Answer' tag and feels that the gratitude he receives from the post creators is truly rewarding.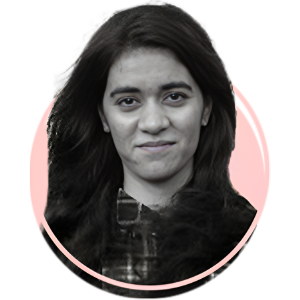 Bhoomi Joshi
Lead Technical Consultant, Intovex LLC
Bhoomi Joshi is a self-motivated full-stack developer with over 5 years of experience, specializing in a wide range of Zoho applications, including CRM, Analytics, Campaigns, Books, Invoice, Inventory, and Creator, among others. She takes great pride in her daily contributions to the Zoho Community, where she assists individuals in overcoming challenges related to CRM integration and Deluge scripting.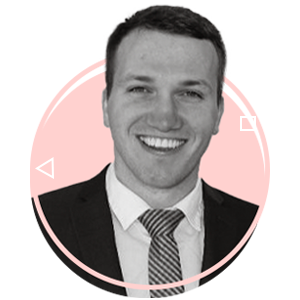 Mikhail Koval
COO, Guard Home Warranty
Mikhail Koval, the Chief Operating Officer at Guard Home Warranty, has been one of the early adopters of Zoho One. His company relies on the platform for all automation and standardization needs. Mikhail dedicates lot of his time towards simplifying and automating various processes within the organization. He actively participates in the Zoho Community by sharing ideas, responding to questions, and bringing attention to potential issues. He takes pride in sharing actual business use cases to Zoho, rectifying assumptions that may not have been entirely accurate about how businesses leverage the tools provided.
Ken Florian
Freelance Zoho Consultant and Developer
Ken Florian is an independent consultant who has had the privilege of assisting numerous companies in achieving seamless integration of the Zoho One suite of applications. With over 30 years of experience in various software development companies, he has had the opportunity to work across different departments, providing him with a unique and holistic perspective. His diverse background has not only allowed him to install, own, and utilize a wide range of software applications but also to master them. As a frequent contributor to the Zoho Community, he also takes meticulous care in recording issues he encounters with the products, aiding in prompt issue resolution.
Zoho Community MVP Nomination Form